Hypertension Diet for People With—or Without—Chronic Sleep Deprivation
The hypertension diet I am going to refer you to in a moment is important for anyone fighting high blood pressure. It's particularly important for people suffering from the chronic effects of sleep deprivation.

Why? Because the healthier your diet becomes, and the more exercise you do every day, the lower your blood pressure will go and the better you will sleep.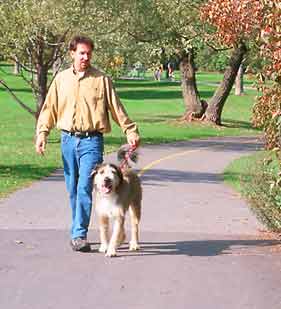 Below, in a nutshell, is what you are going to have to start doing for treatment of hypertension. And of course, since you may be on medicines for high blood pressure, it's very important to stay in touch with your doctor. Let him or her know what you are doing so your hypertension medicines can be adjusted if needed.

And speaking of high blood pressure medications, this link takes you to a page that you are definitely going to want to read. It shows you how to lower your blood pressure naturally—without medications. Or you can click the banner at the bottom of this article for more information.

Also, as you're going to soon discover, there are a wide variety of foods you can eat on a hypertension diet. Don't worry that you're going to be stuck eating bland foods and be bored on a hypertension diet.

Here are a few things you can do right away to help lower your blood pressure.

Cut down on your sodium intake. Studies have shown that cutting daily sodium intake to less than 2,300 milligrams per day-and preferably less than 1,500 per day-can reduce your blood pressure. Beware of processed foods and become a label reader because the grocery store aisles are jammed with high sodium foods.
In line with cutting your sodium intake, you're going to want to cut way back on fast foods, if you eat them. Most fast foods are notoriously high in salt.


Avoid foods that say partially hydrogenated oils on the label. Those foods contain trans fats, which are not heart friendly.


Saturated fats in a heavy meat and dairy diet are not heart healthy either, so don't go overboard with these foods. In fact, if you cut out meat, vegetable oils (except olive oil), and dairy for a mere four weeks, you would probably see a drop in not only your blood pressure, but LDL (bad) cholesterol too.


Exercise. Walking can work wonders. Even thirty minutes a day can help. Gardening, dancing, and bicycling are good too. Anything that keeps you moving and active can help.


Stop smoking if you smoke. Nicotine constricts blood vessels, which in turn raises blood pressure.


Make fruits and vegetables a major part of your diet. You should aim for 4 to 5 servings of each every day. Berries are especially good because they contain antioxidants that fight cell damaging free radicals.
Get more potassium in your diet. But never from potassium supplements unless it's under the advice of your doctor! You can get all the potassium you need from fruits, veggies, nuts, and a few animal foods.


And don't worry if you're wondering how much a serving is. The free booklet below will show you what a serving is, as well as what the best foods are for potassium. You'll love the guide. It's great.
See your dentist regularly. Gum disease can affect your blood pressure.


Learn to reduce your stress. This not only helps with sleep disorders, but also helps keep blood pressure under control. For example, yoga for insomnia and hypertension is a great way to deal with stress. Meditation and deep breathing techniques can also help you relax.


Losing weight—even as little as ten pounds—will also help you sleep better and lower your blood pressure.
For more detailed information on a hypertension diet, the U.S. Government's National Heart, Lung, and Blood Institute has an excellent, free, 64-page guide. It's called Your Guide To Lowering Your Blood Pressure With DASH. You can download it here. (Clicking that link opens a new window.)

For additional information on lowering your blood pressure naturally, click this banner below.

---
Here are more articles you will find helpful.
Effects of Sleep Deprivation On High Blood Pressure
6 Sleep Deprivation Effects on Obesity and Weight Loss

Return From Hypertension Diet to 17 Shocking Physical Effects of Sleep Deprivation

Return from Hypertension Diet to Sleep Disorders Home Page
Popular Sleep Passport Pages